Hi,


IWW Newsletter - Issue 49- February 2016
A very warm welcome to everyone who subscribed to IWW Newsletter. Thank you for subscribing to our newsletter.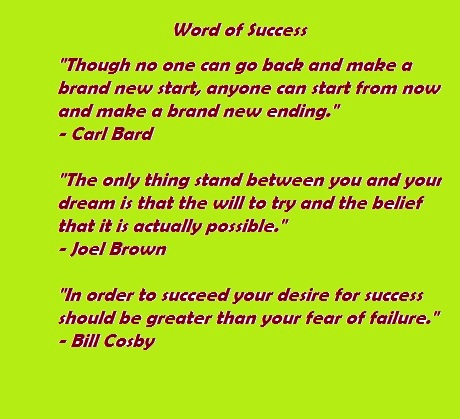 2. New Authors
We are delighted to announce that the following New writers have joined our IWW community during the month of January 2016 namely :

Deepannita Misra, Uzma Bano, Raji Menon Prakash, Swetha Kris, Vinita Murgod and Pravia K. Nagaraj - all with short stories.
A hearty welcome to you all. Thanks for joining our community.
This time too we had received many stories, poems and articles. We had to reject most of them as they didn't comply with our rules. Please go through our simple rules and follow them correctly.
3. An article: 10 Resources to Help you write a great Short Story
Those of us who mainly focus on book-length fiction sometimes wonder about the differences between writing a novel and writing a short story.
Can they really be that different? After all, they both have characters, plots, and structure, right? Read the rest here.. Resources for Writing
4. The new stories/articles/poems published at IWW during January 2016
Short Stories
(1)Fatima and Her Umbrella (2) Little Wonders for a Mother (3) Rainy Days (4)The Last Mile (5)The Color of Life (6) When Soaring Relationship Turns Sour (7) From the Eyes of Innocence (8) Absolution (9) How Srimala was Born (10) The Cufflinks (11) Saving Christmas
These can be read on the main page. IWW Short Stories
Book Reviews
Cleaning out my Closet.
This can be read on the main page Book Reviews. Book Reviews
5. Contests (Copy these links, paste each one them on your browser and check for details.)
Howard Frank Mosher Short Fiction Prize is run by Vermont-based journal Hunger Mountain. The winner receives US$1000 and publication. The judge of the 2016 prize is award-winning novelist, poet and playwright Janet Burroway. Stories may be up to 10,000 words in length and entries close on 1 March. Howard Frank Mosher Short Fiction Prize
Nelligan Prize for Short Fiction is offered each year by Colorado State University's Center for Literary Publishing. The winner receives a US$2000 honorarium and the story is published in the fall/winter issue of Colorado Review. There are no theme restrictions, but stories must be at least 10 pages (or 2500 words) but no more than 50 pages (12,500 words). Entries close 14 March Nelligan Prize for Short Fiction
Bath Short Story Award is open to stories up to 2200 words in length. Stories may be in any genre and entries from both published and unpublished writers are encouraged. First Prize is £1000 (US$1500) and a selection of twenty winning, shortlisted and longlisted stories will be published in a print and digital anthology. Entries close on 25 April. Bath Short Story Award
Bristol Short Story Prize Entries must be previously unpublished with a maximum length of 4,000 words. There is no minimum length. There is an entry fee of £8 per story. Entries close on 30th April 2016 Bristol Short story prize
Annual Short story competition of Writers Digest Entries close on May 6, 2016 Writers Digest Short Story Competition
6. Paying site - I just found this, and don't know anything much. Please check properly. http://afineparent.com/write
7. Charity work
I am introducing you another site - Ruchika, for educating children. Check out to know more about them. http://www.ruchika.org/
8. Check out these books
Cherished - story of a young girl's eagerness to seek the love of her parents. Cherished
The Second Choice @ Flipkart
=============================================================== Join IWW Facebook page at Our Face Book Page
Follow us on Twitter @indusww ===============================================================
Lakshmi Menon
https://www.induswomanwriting.com
-------------------------------------------------------------
Advertisements

_Grammarly's Free Grammar Checker. Correct all grammar errors and check for plagiarism - instant and free!

--------------------------------------------------------- =============================================================== Join IWW Facebook page at Our Face Book Page
Follow us on Twitter @indusww ===============================================================
Lakshmi Menon
https://www.induswomanwriting.com
------------------------------------------------------------