Hi,


IWW Newsletter - Issue 62- March 2017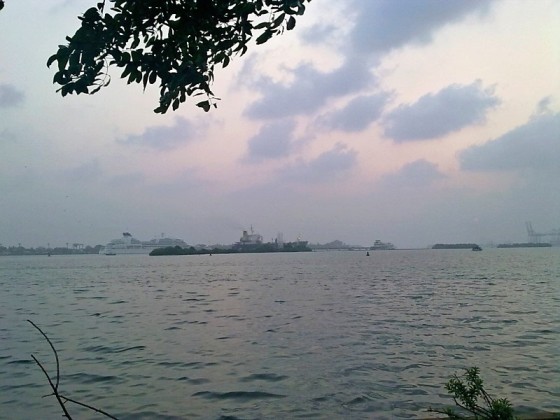 A very warm welcome to everyone who subscribed to IWW Newsletter. Thank you for subscribing to our newsletter.
1. Word of Success
a) "Doing the best at this moment puts you in the best place for the next moment." - Oprah Winfrey
b) "Life is either a daring adventure or nothing." - Helen Keller
c) "Develop success from failures. Discouragement and failure are two of the surest stepping stones to success." - Dale Carnegie
d) "The secret of life, though, is to fall seven times and to get up eight times." —Paulo Coelho
2. New Authors
I am pleased to inform you that there are 7 new authors who have joined our IWW group during the month of February 2017. They are Sheela Mysore Srinivasa Murthy, Puspita Panda, Neha Hooda, Medha Chowdhury, Priya Tallanje, Delaram Rajabiyekta and Divya Garg. A hearty welcome to you all to our group. Thanks for joining our community.
There were many more submissions from new writers, but they had not followed our simple rules, and hence we could not publish those submissions. For your 1st submission to our site, please use the submission form - https://www.induswomanwriting.com/contributions-submission-form.html
3. New items published at IWW in February 2017.
Short Stories
a) When You Get What You Want, b) Aruna: On Her Way, c) Chasing a Dream, d) Office Street, e) The Girl Who Could'nt Match, f) The Chase, and g)Fire Fighters. These stories can be read on the main page. IWW Short Stories
Poems
Carnival of Rust
This Poem can be read on the main page Poems
Perspective
Chicken Dance. This can be read on the main page.
Perspective
Serial Novel
But Just Say I Love You - Chapter 8
This can be read on the main page. Serial Novel
Recipes
Apple Thoran
This can be read on the main page. Indian Recipes ======================================================

========================================================
4. Literary News -
a) These Cafes Are Just Made For Reading Books They offer food for thought in Delhi-NCR, Hyderabad And Bangalore. http://www.huffingtonpost.in/zomato/these-cafes-are-just-made-for-reading-books/?utm_hp_ref=in-books

Some Quick Tips for your book getting published from the young Romance writer Nikita Singh. https://scroll.in/article/775222/why-romance-writer-nikita-singh-changes-publishers
5. Contests (Copy these links, paste each one of them on your browser and check for details.)
a) Mslexia Women's Short Story Competition is open to stories between 300 and 3000 words and can be on any subject. The winner receives £2000 (US$2500) plus two optional extras: a week's writing retreat at Gladstone's Library and a day with a Virago editor. Women writers from all countries are eligible to enter. Last Date: 20 March 2017. https://mslexia.co.uk/competition/short-story-competition/
b) Nelligan Prize International writing prize for writers of all stripes and nationalities. 12,500 words or less. Entry fee is US$15 and first prize is US$2000. Last Date: March 14, 2017 https://nelliganprize.submittable.com/submit
c) 25th Tom Howard/John H. Reid Fiction & Essay Contest https://winningwriters.com/our-contests/tom-howard-john-h-reid-fiction-essay-contest Last date: 30th April 2017
d) Raymond Carver Short Story Contest is open to writers from around the world. First prize is US$1500 and the guest judge for 2016 was Caitlin Horrocks. Entries open on 1 April and close on 15 May. https://www.carvezine.com/raymond-carver-contest
The Kindle UK Storyteller contest is open until 19th May 2017 to budding and established authors. The winning author to receive £20,000 cash prize and be recognized at a central London award ceremony this summer. ttps://www.amazon.co.uk/b?ie=UTF8&node=12061299031&ref_=pe_undef
==========================================================
===========================================================
6. Charity work.
Take a moment to check out Concern for Disabled and Homeless children

------------------------------------------------------
8. Check out these books
A Christmas in Scotland Read this travel memoir
Cherished - story of a young girl's eagerness to seek the love of her parents. Cherished
The Second Choice @ Flipkart
=============================================================== Join IWW Facebook page at Our Face Book Page
Follow us on Twitter @indusww ===============================================================
Lakshmi Menon
https://www.induswomanwriting.com
-------------------------------------------------------------
Advertisements
--------------------------------------------------------- =============================================================== Join IWW Facebook page at Our Face Book Page
Follow us on Twitter @indusww ===============================================================
Lakshmi Menon
https://www.induswomanwriting.com
------------------------------------------------------------