Lakshmi Menon
Author (Fiction, Non-fiction and Children's Books). 
---
fiction
My new novel VANISHED GIRL will be available in March-April  2016. 
Check out the first two Chapters.  
---
non-fiction 
Mini Travel Guides
Kerala, India


Pondicherry,India

Zanzibar,Africa 



Festivals of South India  (Culture)

---
children's books
---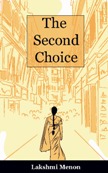 It  is the story of a young married couple. Because of the unusual circumstances, Pavithra, a young widow, accepts Venu's proposal to marry him, to be of mutual help. Soon, she gets disappointed with her step-daughter's attitude and wishes to run away from the new relationship. 
Will she be able to run away from this relationship? Or will she be able to win over her husband and step-daughter? Read the heart touching story to find out more. Facebook page      Available as                     paperback at -Flipkart.com Infibeam.com Pothi.com -Amazon.in  
eBook at -Amazon.in    Amazon.com Amazon.co.uk     B&N Smashwords and Instamojo  and more places like ibookstore etc.  Good Reads 
Review and Interview  Interview - iSahitya  Review - Mouthshut  Interview - MuseIndia    Book Review - MuseIndia   Another Review  More reviews
Cherished   (Novel)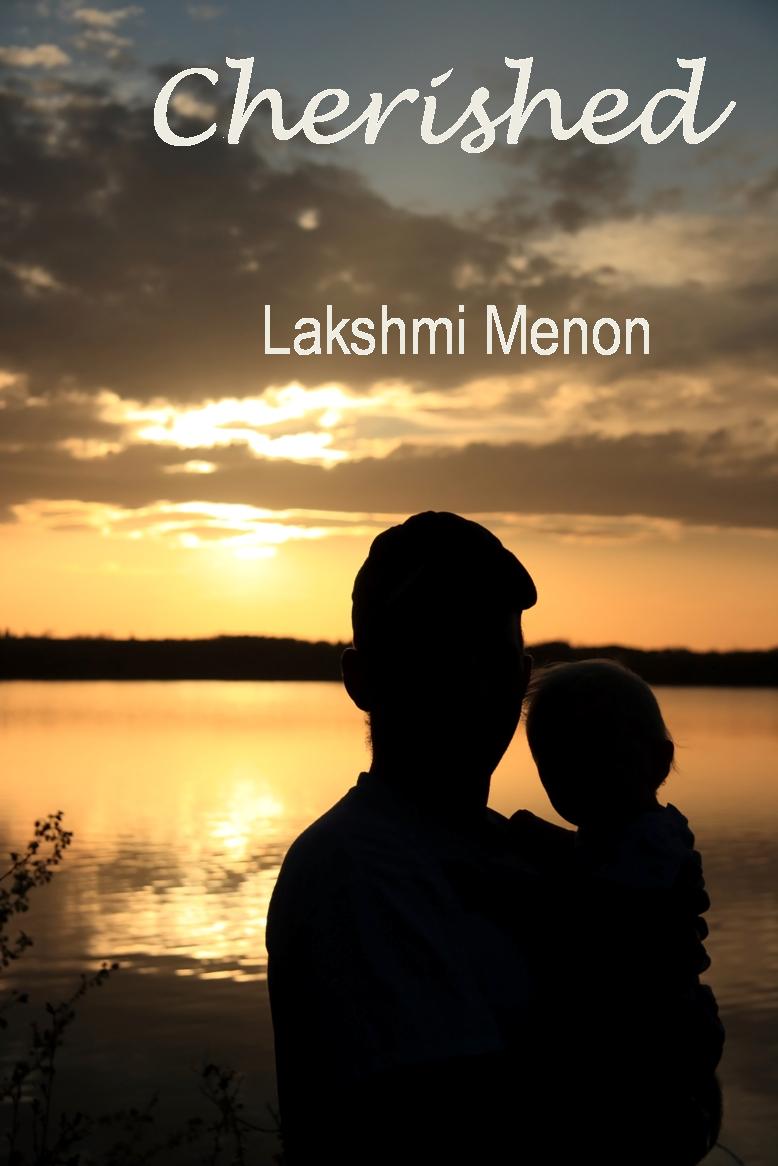 Grishma, accompanied by her father and four month old baby, boards the train to Delhi join her husband, to surprise him with an unexpected visit. She dreams a happy family life with him. Little does she know that her journey will end in havoc to her life. 19 years later, Grishma's daughter Jyothi, longing for her father's love and support and a family reunion determines to search for him, despite her mother's strong protests. She succeeds in her mission, but will Praveen accept her as his daughter?  Read Reviews here .                    Hardcopy   Cyberwit (Publisher)    Amazon.in  Cherished-Amazon.com  Infibeam.com        Flipkart.com
E-Book of Cherished -  Smashwords.com Amazon.in    Amazon.com   Aamazon.co.uk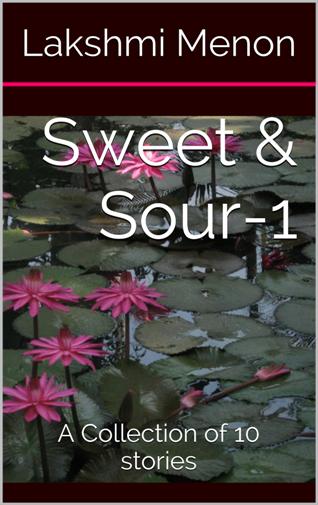 Sweet & Sour-1  (Short Stories): It is a short story book of 10 stories, written over a period of time, and most of them were published in different platforms. I decided to compile them and publish them as an ebook. It is first in the series. It can be easily downloaded and read in a couple of hours, and at present it is available only in Amazon.  http://www.amazon.com/dp/B00IKFNAZY (Just change .com into .in or .co.uk or .ca, depends upon the country, in the above link, as per your requirement. ) 
Besides, she has also co-authored 3 anthologies - Door in the Wall, Bhelpuri and Many Rooms Many Voices.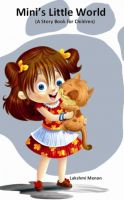 Mini's Little World (Children's Book): This is the story of a little girl, called Mini, in six chapters.  Each chapter tells about her different experiences - an amusing, interesting and educative story, for the kids under 10 years. 
Available with pothi.com (Hard copy),  as ebook with Amazon.in, Amazon.com, Amazon.co.uk, Smashwords and Instamoj
Big Brother Appu (Children's Book)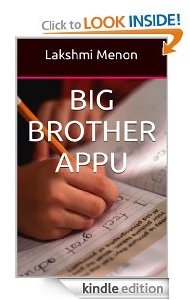 Big Brother Appu is a children's story book Appu goes through a sibling rivalry when he gets a baby sister. This story tells you how he overcomes that problem and later makes his elder brother status to his advantage. It will be interesting for the kids up to the age of 10 and their parents. - Available as ebook with Smashwords, Instamojo,  Amazon.in, Amazon.com, Amazon.co.uk,
Four Sons (Children's Book)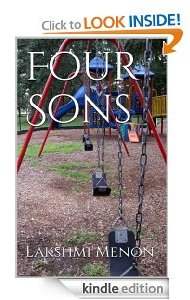 It is the story of a father and his greedy sons.  An amusing and educative story for the younger kids, with a moral, especially as a bed time story.   Available as ebook with  Amazon.in, Amazon.com,  Amazon.co.uk,  Smashwords and Instamojo.
_____________________
Two Stories of Kings (Children' Book)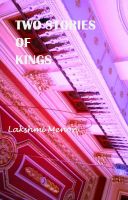 It is a book of two interesting and amusing stories for the kids about kings. They are also entertaining and educative, for the younger readers, especially as bed time stories.
Available as ebook with Amazon.in, Amazon.com, Amazon.co.uk, Smashwords and Instamojo.
______________
Tinky's Best Gift (published by Pauline Publications) Hard copy only.
Garry's Temple Visit (Children's Book) - A Free Book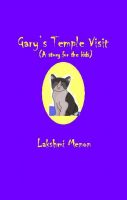 "Gary's Temple Visit" is a story of Garry, a cat, who visits  the temple to pray for his ailing master, and on the way he meets Brown, a cunning fox. It is an amusing story for the kids and can be read to them as bed time story.
It is free of cost, and can be downloaded at smashwords.com.  
Pondicherry: Things to Do and See (An Easy Travel Guide) - NEW

It is an easy travel guide to Pondicherry in the southern part of India, with all the necessary information required for a tourist with many photographs, written after having visited this amazing destination with French influence. 

Amazon.com     Amazon.co.uk      Amazon.in      Amazon.fr
Magic Land of Zanzibar (A travelogue-cum-mini guide)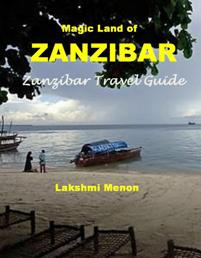 It is a travelogue  about my travel to Zanzibar Island in Africa, with photographs, and can be used as a mini-guide. Available as ebook with Amazon.in, Amazon.com, Amazon.co.uk, B&N and  Smashwords 
Kerala Tourist Places - A Cheap Travel Guide to Kerala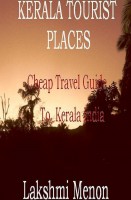 Kerala, a small state in the southern part of India, has been emerging as an important international tourist destination. Many times this beautiful little land has been mentioned in various travel magazines as one of the top destinations of the world. This travel guide gives you sufficient information to make your visit to Kerala enjoyable.  Available at smashwords and amazon.com
Festivals of South India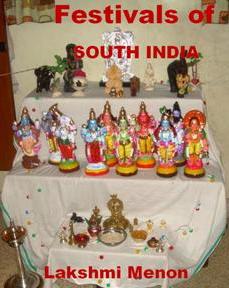 Festivals of South India  give you an overview of all the important festivals celebrated in South India. There are more festivals celebrated here;  practically every other day a festival is celebrated.  Available as ebook at Amazon.com Amazon.in Amazon.co.uk  Amazon.ca.  If you are an Indian staying outside India, it can be a great gift to your children and grandchildren to know the heritage of your country.
Work in Progress
Since she is passionate about travel, writing a  travel book is also her dream. __________________________________________________________ 

 Malayalam Novels.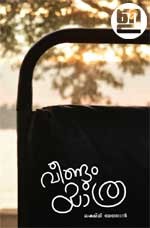 Veendum Yatra  - a serial novel.  (Published by Janayugam Weekly). Now Veedum Yatra is available as a book at http://bit.ly/1YSRSwZ
Akale Oru Dweepam - a serial novel ( in  Saarthakam  Magazine)