Hi,


IWW Newsletter - Issue 44- September 2015
A very warm welcome to everyone who subscribed to IWW Newsletter. Thank you for subscribing to our newsletter.
1. Word of Success
"Failure is the condiment that gives success its flavor." ― Truman Capote
"Have no fear of perfection - you'll never reach it." ― Salvador Dalí
"All you need in this life is ignorance and confidence; then success is sure. " ― Mark Twain
2. New Authors
We are delighted to announce that the following New writers have joined our IWW community during the month of August 2015 namely :
Smriti Mukherjee with her Short Story, Vidhya Devanathan with her Short Story, Natalia Suri with her Short Story, Soma Bose with her Short Story, Dhana Nandini Rajaruban with her Poem, and Neelam Dadhwal with her Poem.
A hearty welcome to you all. Thanks for joining our community. We could not include many of the submissions in this issue. The selected ones will be published before 20th of September. Kindly bear with us.
Please note that among the accepted contributions, preference will be given to those who take time to read other writers' work at IWW and comment on them. So please spend a few moments of your precious time towards this.
3. The new stories/articles/poems published at IWW during August 2015
SHORT STORIES
(1) Treasure Hunt 2) My Soulmate Stranger 3) Suhasini 4) Trust 5) Status Regained 6) Befriending Bhangarh 7) Mother's Confidence 8) The Mystery of a Belt 9) The Reunion 10) Divine Ant
These can be read on the main page. IWW Short Stories
POEMS
a) Peripeteia b) Freedom c) I Was Not d) A Few Good Men e) A Woman to Empower
These can be read on the main page Poems
Perspective
Humpty Dumptyism
This can be read on the main page Perspective
As You Say
Snake in the Bank
This can be read on the main page As You Say
Book Reviews
(1) Klass - 2) Just Six Evenings 3) Logicops 4) From Where I See
These can be read on the main page Book Reviews. Book Reviews
Serial Novel
Vanished – Chapter 4 & 5
These can be read on the main page Serial Novels. Novels
4. Contests & Publishing opportunities:
b) New Asian Writing : Last Date: December 15, 2015
c) New Voices Award : Last Date: September 30, 2015.
d) Word weavers Short Story Contest : Last Date: September 30, 2015.
-------------------------------------------------------------------
5. Check out these books
Planning to visit Kerala? Check out this http://tinyurl.com/pynqpu4
Planning to visit Pondicherry? Pondicherry: Things to do and see
=============================================================== Join IWW Facebook page at Our Face Book Page
Follow us on Twitter @indusww ===============================================================
Lakshmi Menon
https://www.induswomanwriting.com
-------------------------------------------------------------
Advertisements
_Grammarly's Free Grammar Checker. Correct all grammar errors and check for plagiarism - instant and free!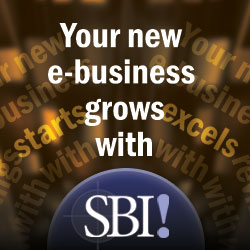 --------------------------------------------------------- =============================================================== Join IWW Facebook page at Our Face Book Page
Follow us on Twitter @indusww ===============================================================
Lakshmi Menon
https://www.induswomanwriting.com
------------------------------------------------------------