Hi,


IWW Newsletter - Issue 45- October 2015
A very warm welcome to everyone who subscribed to IWW Newsletter. Thank you for subscribing to our newsletter.
1. Word of Success
"Some people say that dreaming gets you nowhere in life. But I say you can't get anywhere in life without dreaming." —Rose Zadra
"Do not go where the path may lead; go instead where there is no path and leave a trail."—Ralph Waldo Emerson
"Only those who will risk going too far can possibly find out how far one can go." —T. S. Eliot
2. New Authors
We are delighted to announce that the following New writers have joined our IWW community during the month of September 2015 namely :
Sanjoy Dutt with two short stories
Vidhu Nair with a poem and an article
Maria Shabbir Passwala with a Poem
Sahar Raza with a Short Story
Neha Tambe with a Short Story
Anjana Nehi with an Article, and
Vinny Gandham with a short story

A hearty welcome to you all. Thanks for joining our community.
We could not include many of the submissions in this issue. The selected ones will be published before 20th of October. Kindly bear with us.
Please note that among the accepted contributions, preference will be given to those who take time to read other writers' work at IWW and comment on them. So please spend a few moments of your precious time towards this.
3. The new stories/articles/poems published at IWW during September 2015
Short Stories
(1)Dream Chasers (2) Dad (3) Rush Hour (4)The Prize (5)Silent Love (6) Is This All I Get? (7)Vani Wani Whatsapped
These can be read on the main page. IWW Short Stories
Poems
a) My Books and I (b) Leaving Me (c) No Stopping (d) Tangential Brilliance (e) Ambrosia (f) Resolve of Life (g) Littoral Through My Lenses
These can be read on the main page Poems
Perspective
a) Chai Time - Connecting People (b) Thank You Sirs & Ma'ams
These can be read on the main page Perspective
As You Say
a)The Knotty-naughty Affair b)Tutorial Centre Vs Spiritual Centre c) A Fiery Night
This can be read on the main page As You Say
Book Reviews
a) Bachelor's Marriage b) Milan - A Wedding story
These can be read on the main page Book Reviews. Book Reviews
4. Contests & Publishing opportunities:
a) TETHERED BY LETTERS' FALL 2015 LITERARY CONTEST http://tetheredbyletters.com/submissions/contest-submission ENTRY FEES: $15 Short Story; $7 Flash Fiction/$15 three Flash Fictions; $7 poem /$15 for three poems. Deadline December 1, 2015.
b) RROFIHE TROPHY NO-FEE SHORT STORY CONTEST http://www.anderbo.com/anderbo1/no-fee-rrofihe-trophy2015.html NO ENTRY FEE. Deadline: October 15, 2015.
c) MAGIC OXYGEN LITERARY PRIZE £5 ENTRY FEE. Deadline: December 31, 2015 http://www.magicoxygen.co.uk/molp/prize-rules/
d) SEQUESTRUM NEW WRITER AWARDS $15 ENTRY FEE. Deadline: December 31, 2015 http://www.sequestrum.org/contests
e) London Magazine: is England's oldest literary periodical, with a history stretching back to 1732. Entries for the magazine's prestigious short story competition are welcomed from writers around the world. The winner will receive £500 and publication. Deadline: 31st October http://www.thelondonmagazine.org/short-story-competition-2015/
-------------------------------------------------------------------
5. Check out these books
Planning to visit Kerala? Check out this http://tinyurl.com/pynqpu4
Planning to visit Pondicherry? Pondicherry: Things to do and see
=============================================================== Join IWW Facebook page at Our Face Book Page
Follow us on Twitter @indusww ===============================================================
Lakshmi Menon
https://www.induswomanwriting.com
-------------------------------------------------------------
Advertisements
_Grammarly's Free Grammar Checker. Correct all grammar errors and check for plagiarism - instant and free!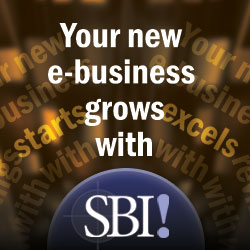 --------------------------------------------------------- =============================================================== Join IWW Facebook page at Our Face Book Page
Follow us on Twitter @indusww ===============================================================
Lakshmi Menon
https://www.induswomanwriting.com
------------------------------------------------------------