Hi,


IWW Newsletter - Issue 55- August 2016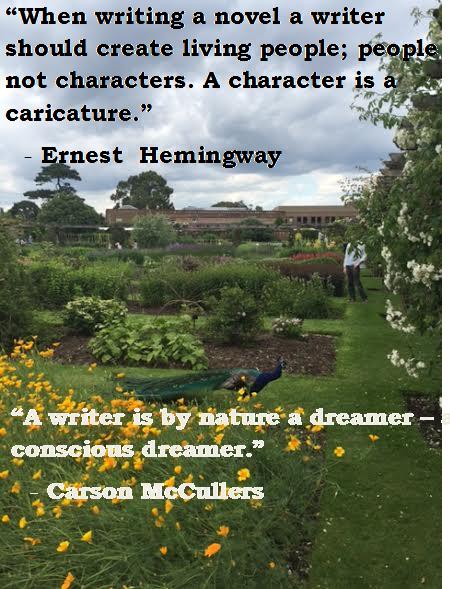 A very warm welcome to everyone who subscribed to IWW Newsletter. Thank you for subscribing to our newsletter.
1.Word of Success
a) "The starting point of all achievement is desire." - Napoleon Hill
b) "Motivation is what gets you started. Habit is what keeps you going." - Jim Ryun
c) "Whenever you read a good book, somewhere in the world a door opens to allow in more light." – Vera Nazarian
2. Note from the Editor
You may get an additional newsletter this month with a special message, which I wanted to include it here, but couldn't yet finalize it.
3. New Authors
I am pleased to inform you that there are 6 new authors who have joined our iWW group during the month of July 2016. They are – Anoop Pandey, Shilpa Nair, Surabhi Kaushik, Prachi Rathore, Anjali Sharma and Jenny Bates. We welcome you to our group.
A hearty welcome to you all to our group. Thanks for joining our community. There were some more good stories received last month, but I couldn't include them here. The chosen ones will be published in the next newsletter.
4. Literary News -

Check out these articles about William Wordsworth and
Hemingway
5. New items published at IWW in June 2016.
Short Stories
1) Ten,Nine,Eight,Seven 2) The Sounds of Silence 3) The Silent bond of Love 4) Long Ago 5) Twins 6) Old Age 7) I Will Never Miss You ..... 8) Pride and Compromise
These can be read on the main page. IWW Short Stories
Poems
(1)The God Himself (2) Anger..The Antagonist (3) For I love you still....
This can be read on the main page Poems
As You Say
Transient
This can be read on the main page. As You Say
Perspective
On Its Own Pace
This can be read on the main page. Perspective
6. Contests (Copy these links, paste each one of them on your browser and check for details.)
a) Best Asian Short Stories - Last date - Nov.15, 2016 https://kitaab.org/2016/07/10/call-for-submissions-the-best-asian-short-stories-tbass-by-kitaab/
b) Poetry - Online Workshop - Last date - Oct 5, 2016 http://overtheedgeliteraryevents.blogspot.co.uk/2014/02/over-edge-offers-poets-worldwide-online.html
c) Win A Year's Access to 5 Online Writing Courses Closing date: 14th August 2016. http://writershq.co.uk/competition/
d) Poetry and Writing Contest. Last date - 17 Aug 2016 http://www.dreamquestone.com/
e) More competitions. http://saveaswriters.co.uk/competitions.html
7. Charity work
Check out the world of some of the less fortunate kids - Jeevarathni . Read a BBC news about Jeevarathni.

------------------------------------------------------
8. Check out these books
A Christmas in Scotland Read this travel memoir
Cherished - story of a young girl's eagerness to seek the love of her parents. Cherished
The Second Choice @ Flipkart
=============================================================== Join IWW Facebook page at Our Face Book Page
Follow us on Twitter @indusww ===============================================================
Lakshmi Menon
https://www.induswomanwriting.com
-------------------------------------------------------------
Advertisements

_Grammarly's Free Grammar Checker. Correct all grammar errors and check for plagiarism - instant and free!

--------------------------------------------------------- =============================================================== Join IWW Facebook page at Our Face Book Page
Follow us on Twitter @indusww ===============================================================
Lakshmi Menon
https://www.induswomanwriting.com
------------------------------------------------------------