Book Review - The Inscrutable Americans
by Lakshmi Menon
(Bangalore)
Many people read books for the pure joy of reading. If you're one of them you'd love to read this book.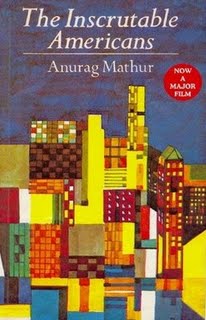 The Inscrutable Americans
, written by
Anurag Mathur,
is dealing with a unique plot. The protagonist is a young boy named Gopal, a twenty year old son of a business man from a small town in north India, and has not been exposed much. Gopal is going to USA to join a University to pursue a Diploma in Chemical Engineering to carry forward his family business of hair oil in India.
The story is told through his eyes, his thoughts and views of life. He tells about his experience of his first time international travel to USA, what he sees there, his cultural shock, about his guide and mentor Randy who tries his best to make him experience all the pleasures of an American lifestyle, his adjustment problems in food, his complaints about American English, his attempts to gel in the society by getting befriended with girls, attending parties, the racial problems which was unknown to him, and about his return journey to India after completing his studies there. In between all these, his bringing out in a conservative family background, bothers him often with the very thought of his grandmother.
Frequently, he writes letters to his brother in India to convey his news to his parents, detailing about his life there. I couldn't stop laughing as I was reading his letters written in his funny English. If you read the book just for the pure pleasure of reading you can laugh to your heart's content, forgetting all your tensions, for some time and you may take it back again whenever you feel a bit low. On the other hand, if you're reading it to improve your language I don't think it is for you. Overall, it was a good read and page turner, for the pure joy of reading.
This book was first published in 1991 when India was so different(pre-internet era) of what it is today, and I got to read the 50th impression published in 2011. For some it may seem ridiculous today as today's youngsters are very different from Gopal by way of their English language and their overall knowledge. So while reading this book one has to keep this in mind.
It is available with
flipkart.com