Book Review:A Thousand Splendid Suns
by Tasneem Raza
(A.M.U, Aligarh, UP, India )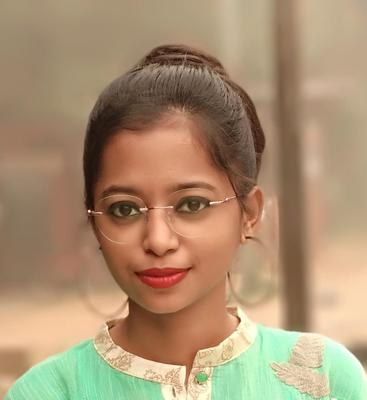 Title: A THOUSAND SPLENDID SUNS


Author : Khaled Hosseini
Reviewed by: Tasneem Raza
A Thousand Splendid Suns is a remarkable and wonderful novel which captures reader's attention at each and every point of the narrative. It shows the underbelly of the society and is a female-oriented novel. It especially deals with the life of the women of Afghanistan and was published on May 22, 2007 by Riverhead Books. This book is written by Khaled Hosseini and falls under the genre of realistic fiction as well as domestic and historical fiction. It is written into four parts, 51 chapters and comprises 384 pages. The novel portrays the three decennium of Afghanistan history and is set against the capricious incidents in Afghanistan.
After the acclaimed debut of 'The Kite Runner' Khaled Hosseini opted to write 'A Thousand Splendid Suns' because he realized the fact that his first novel is all about the lives of men, based on father-son relationship. A Thousand Splendid Suns is a female-centric book, portraying the predicament of women. 'The Kite Runner' is the tale of two Afghan boys whereas 'A Thousand Splendid Suns' is the female counterpart to it. In this book Khaled Hosseini has written about the two women of different cities (Herat and Kabul) and different generations who are foreordained together with the same rope.
Khaled Hosseini is one of the prominent, and renowned novelist. He is native of Afghanistan and born in the year 1965. His father shifted to Iran in 1970 and returned back to Afghanistan in 1973. In 1976, he moved to Paris, France and ultimately took political asylum in US in the year 1980 due to the Soviet-Afghan war. He is a physician by profession and worked as a doctor in California. When he sojourned in Afghanistan in the spring of 2001, after a long period of 25 years, he felt like a tourist in his own country. He met numerous people (especially women) and returned home with staggering stories. In an interview, Khaled Hossieni said that 'I am from Afghanistan. And although it's not my intention to educate people about Afghanistan, I do hope that in some ways this novel gives people a window to Afghanistan, especially into the difficult existence of Afghan women over the last 30 years. Maybe this novel will give some identity to the nameless, faceless women in burqa walking down the street, so that a reader will now sense that these are real people who have dreams and hopes and disappointments. Just like everybody else.'
The novel begins with the story of Mariam who was born in Herat, Afghanistan, in the year 1954 and is illegitimate child of Jalil. Due to the trepidation of losing out her daughter, Nana, Mariam's mother, commits suicide and Mariam was coerced into forced marriage by Jalil's wives, with Rasheed, a shoe maker of 40 years. At the time of her marriage, she was just 15 years old and moved to Kabul from Herat with her husband and settled there. Initially Rasheed loved Mariam but slowly and steadily everything changed. Whenever she conceived, adversity followed her in the form of miscarriages that resulted in the loss of her importance in Rasheed's life and gave rise to a severe domestic violence. It depicts that nothing is permanent, a person gains or loses his or her value with time and circumstances. She was strictly asked to have on burqa and carry out pardah and was prohibited to talk to the strangers (gair mehram).
The second part of the book introduces the reader to Laila, who was born in Kabul, Afghanistan in the year 1978. She is very bright and intelligent student and lives with her parents, Hakim and Fariba. She had two brothers who were involved with Mujahideen against Soviet Union and eventually died after serving seven years to Mujahideen. During 1990s Afghanistan was ruled by Taliban which was formed by Afghan Mujahideen uptill 2001. Amid these years the state of affairs in Afghanistan became so unpleasant and terrible that a large number of people escaped from Afghanistan to other countries. Laila was enamoured of Tariq and loved to spend time with him, amidst these circumstances Tariq also decided to leave Afghanistan with his parents. All these decimation and destruction by Talibans lead to the death of Laila's parents.
With the commencement of part 3, readers come to know about Laila's presence in Mariam's house. Rasheed is Mariam's husband who brings Laila to his house in injured condition and bear all the expenses of her treatment. Without knowing her spouse's intention, Mariam nursed Laila with complete warmth and generosity. At the age of 14, Laila discovered the fact that she is pregnant and when Rasheed proposed her for wedlock, she assented to tie the knot with him for the sake of her child which resulted in wrathful resentment for Mariam. After her marriage, Laila delivered a girl, Aziza and two years later, Laila endeavoured to run away with Aziza and Mariam but failed in doing so and eventually became the victim of severe domestic violence. Few years later Laila gave birth to a boy, named Zalmai. After many years of her marriage, Tariq reappeared in her life which left Laila dumbstrucked. When Rasheed discovered about Tariq via Zalmai, he became bloodthirsty which ultimately gave rise to his own murder by Mariam, in order to save Laila. Mariam pleaded Laila to elope from Afghanistan with Tariq and her children. Mariam denunciated herself of Rasheed's murder which led the way to her execution.
Part 4 of the book is full of the joys of spring where Tariq and Laila are married and living together with her children in Pakistan. On the other hand, the condition of Afghanistan is also improving and Laila decides to go back to her native place to serve her nation.
This book presents the state of women in Afghanistan since the withdrawal of Soviet Union and establishment of Talibans. The women were asked to stay inside their homes at all times. If a woman goes outside, she must be accompained by a mahram. If any woman caught alone on the street, she was beaten up and sent back to home. The women of Afghanistan were not allowed to show their face at any circumstances. All the women were ordered to cover oneself with burqa when outside. If they deny, they were severely beaten up. Cosmetics, jewellery, charming clothes, eye conact with men were forbidden. They were not allowed to laugh in public and paint their nails. Girls were prohibited from attending schools, women were forbidden from working. Khaled Hoeseini has depicted all the restrictions imposed on Afghani women through the story of Laila and Mariam. He not only focused on the personal life of two women but also described the political scenario of Afghanistan from 1960s to early 2000s.
It is a certain kind of story in which unendurable events, absurd language etc. are made readable by Khaled Hosseini. It is a heart wrenching story filled with hardship, struggle, sacrifice, hope and love. In this novel, Khaled Hosseini has represented the place of women in the society (especially in Afghanistan tan) and their capacity to endure. He also focused on the education of women in the novel where he writes:
"Marriage can wait, education cannot.......a society has no chance of success if its women are uneducated."
He also reveals the dark side of the society through this novel where he penned down:
"Like a compass needle that points north, a man's accusing finger always finds a woman."
Although, the whole novel is jaw-dropping but the climax should have been more real.