Custom Search
IWW eJournal March 2012
iww eJournal 2012- Issue No.3, March 2012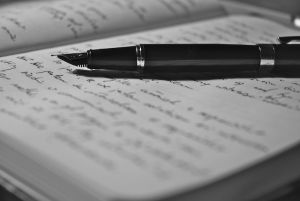 Welcome to the third issue of iww-ejournal.
Indus Woman Writing began with a dream to accomplish providing a 'space of their own' to writers worldwide. Today, we are at the third issue of the e-journal and it is going strong. Over a period of time, we have seen writers from all across the globe contribute to this dream. Writer David Eddings once famously said, " Start early and work hard. A writer's apprenticeship usually involves writing a million words (which are then discarded) before he's almost ready to begin. That takes a while." Writing can be a catharsis, an exercise of sorts for the brain. Though its appalling that many do not spend as much time as they should on reading books and literary activities, we still believe that the pen is mightier than the sword...and it truly is. While we wholeheartedly welcome our new writers; we profusely thank the old ones, who have been associated with us for a while. In a fickle marketplace where monetary benefits precede creativity most of the times; we're glad we have a group who still believe in the goodness of the written world.
Do write on, and do leave your feedback on the current issue as well as the others; as and when they come... Let's form an unbreakable community of writers; right here, at Induswomanwriting!
Editorial Team
_______________________________________________
Contents of this issue
As You Say
Religion Sees No Boundaries? - By Mohit Singh 
Whose land is it anyway? - By Sneha Subramanian Kanta 

Short Stories
Trouble in Eden - By Eva Bell 
Memories at an Unshared Space - By Sneha Subramanian Kanta 
Amaresh- By Geetashree Chatterjee
Poems
Steps - By Sneha Subramanian Kanta 
Sad Demise - By Sneha Subramanian Kanta 
Blessing - By Sneha Subramanian Kanta 
When I took the wrong Path - By Sahil.M.Beg 
Midnight Sight - By Sahil.M.Beg 
Shoe Lace - By Isabel Cecilia Pascual 
No Words - By Isabel Cecilia Pascual 
Mournful Cry - By Khushboo 

Perspective
Alibaba's Cave - By Vimala Ramu 

Children's Stories
Heavy Petting - By Malavika Roy Singh 

Spiritual
A Gaze Into Infinity- By Geetashree Chatterjee
Book Review
Book Review - One Small Thing - By Ananya Sarkar 

Health 
Are you a Compulsive Buyer? - By Dr.Eva Bell
Serial Novel
Where Peacocks Fly - Chapter 23 - By Prema Sastri
Photo of the month  (Apples London)