Love At First Sight
by Mansi Bhandari
(Delhi, India )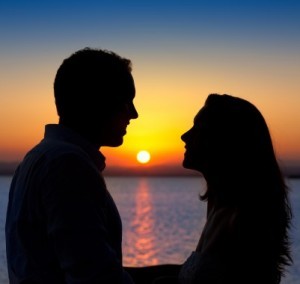 Got up in the morning and went for a run 
Thinking about all the works and having some fun.

A walk back home was same old-same old 
But my thoughts asked me do something new and bold .

started dancing on the road, humming all the time 
Saw a man coming in my sight of line

Everything stopped at that split moment 
And My stupid heart started an argument

Isn't he cute and handsome at the same time 
Should I go and ask him to be my valentine?

'You should you should' said my flattered heart 
'Don't you dare '  was my mind with a steelyard

During my contemplation I didn't notice 
That the same man was standing in front of me with roses

Even though the roses were from a plant near by
But his question made my throat dry

I couldn't answer but to my delight 
He read my heart through eyes 
And we both realised
That it was love at first sight.

***