Review of "Unhooked"
by Geetashree Chatterjee
(New Delhi)
The mind-body confluence is not only the prerequisite of all sensual pleasures it is also a pre-condition to a more soulful nurture. In relationships, more so.


When Anamika, a well educated career woman, mind-mates with her men friends, she keeps her body "in the closet". Love, in her books, is much more a mind game than a bodily desire. She has to be ' intellectually convinced' of love which in itself is a far cry from the swept-off-the-feet-at-first-sight sensation oft-quoted in prose and verses romanticizing the maiden strike of cupid's arrow.
Does mind claim its sovereignty over body or is it the body which holds the key to the mind? Anamika's compulsive search leads her from one disastrous dalliance to the other. She takes her defeat with a generous dose of guilt and self-accusation. Munmun Ghosh's second novel, 'Unhooked' explores a woman's obsessive search for that Utopian Love which shall not only be physically satisfying but also intellectually elevating.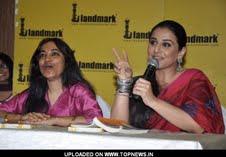 In doing so, "Unhooked" projects a society in doldrums hooked on a precarious fulcrum see-sawing between the decadent and the so-called liberated, the modern – clutching on one hand, all that it has been holding dear for centuries and on the other whelmed by an encroaching influence from the other side of the hemisphere, which it is hard put to assimilate or knock down.
Against this social backdrop are transposed men and women, the pawns in the game, who are desperate in their advances, inquisitive and questioning, seeking and losing at the same time yet rising again from the ashes of emotional debacles like the Phoenix.
While in Shekhar, Varun and Nalin (the three men in Anamika's life) we witness the resistance of the reactionary, Anamika and Mohini, in contrast, bespeak a 'laissez faire' attitude – the glimpse of a market society in its nascence.
Critics may vent ire at Ghosh's de-mythificaton of marriage as an institution. However, institutionalization has always necessitated a breakthrough over a period of time, a scissoring off of a bond which may curtain many an ill (myth) and prejudices. Marriages are not made in heaven. Neither are they arrangements of convenience nor consensual contracts. Is it misleading to "understand" each other first before taking that pious oath of a lifelong camaraderie?
The answer lies in 'Unhooked', launched in Mumbai on 5th October 2012, by Vidya Balan, this is what she had to say, "…I think the pressure to be a couple, to change one's single status pushes so many people into wrong relationships. And that's the reason so many relationships are breaking today. I was single for a long time and was asked about it. I would say I enjoy being single…"
Munmun Ghosh's quill knows no hiding. Her brutal candour at times hurts and forces the reader to probe within. "Is it in any way my story?" Balan says, "I identified with the book, not just through my personal experiences, but with what I have watched of people around me…"
Essentially, Ghosh pans on the dialectical existence of the Metrosexuals. However, with the fast –fusing global culture, the novel assumes a universal appeal and charm which is as engrossing and entertaining as incisive. Ghosh drives her point home with refreshing humour which at times is endearingly mischievous without frivolising or diluting the seriousness of the issue.
'Unhooked' requires an open-minded acceptance of a social transition irrespective of wholehearted endorsement.
Read and Enjoy!!!