Custom Search
8th Issue of eJournal - August 2012
August comes with festival mood starting with Rakhi (Raksha Bandhan). Three more major festivals await us during this month like Krishna Janmashtami (next week,) Id ul Fitr in the third week and Onam towards the end of the month, bringing joy and happiness to all.

As usual, we have new writers this month too with their varied contributions. Please take a moment to welcome them and encourage them with your comments. (Please leave your name while commenting at least at the end. Anonymous comments are not encouraged.)
Join us in reading the eJournal and hope you too will enjoy this issue as much as we did in bringing this out to you.
Editorial Team

Contents of this issue
Short Stories
Romeo and Juliet - By Vinita Radhakrishnan
Poems
Void, the emptiness of life - By Sneha Subramanian
How do I ....- By Isabel Isabel Cecilia Pascual
Still ink - By Maria Isabel Cecilia Pascual
Perspective
Spiritual
The Magical Month of Ramdan - By Safia

As You Say
The Sound of the City - By Vinita Radhakrishnan
Are We The Offenders? - By Geetashree Chatterjee
Surplus Extravaganza? - By Sneha Subramanian Kanta

Serial Novel
Where Peacocks Fly - Chapter 27 - By Prema Sastri
Film Review
The Beleauguered Backwaters - By Geetashree Chatterjee

Children's Stories
Best Friends - By Debleena Roy
Lesson to a teacher - By Vaman Acharya
Recipes
Tropical surprise- a great morning blend - By Varsha

Photo of the month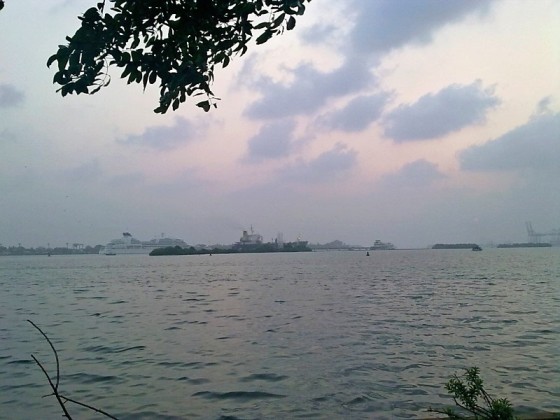 Cochin Marinedrive