Custom Search
Visit to Model Village Theme Park, Bangalore
By Lakshmi Menon, Bangalore
The new Model Village set at Jakkur is a very popular tourist attraction in Bangalore. It is spread across four acres of land within Mahatma Gandhi Institute of Rural Education Campus and opened to the public in 2020.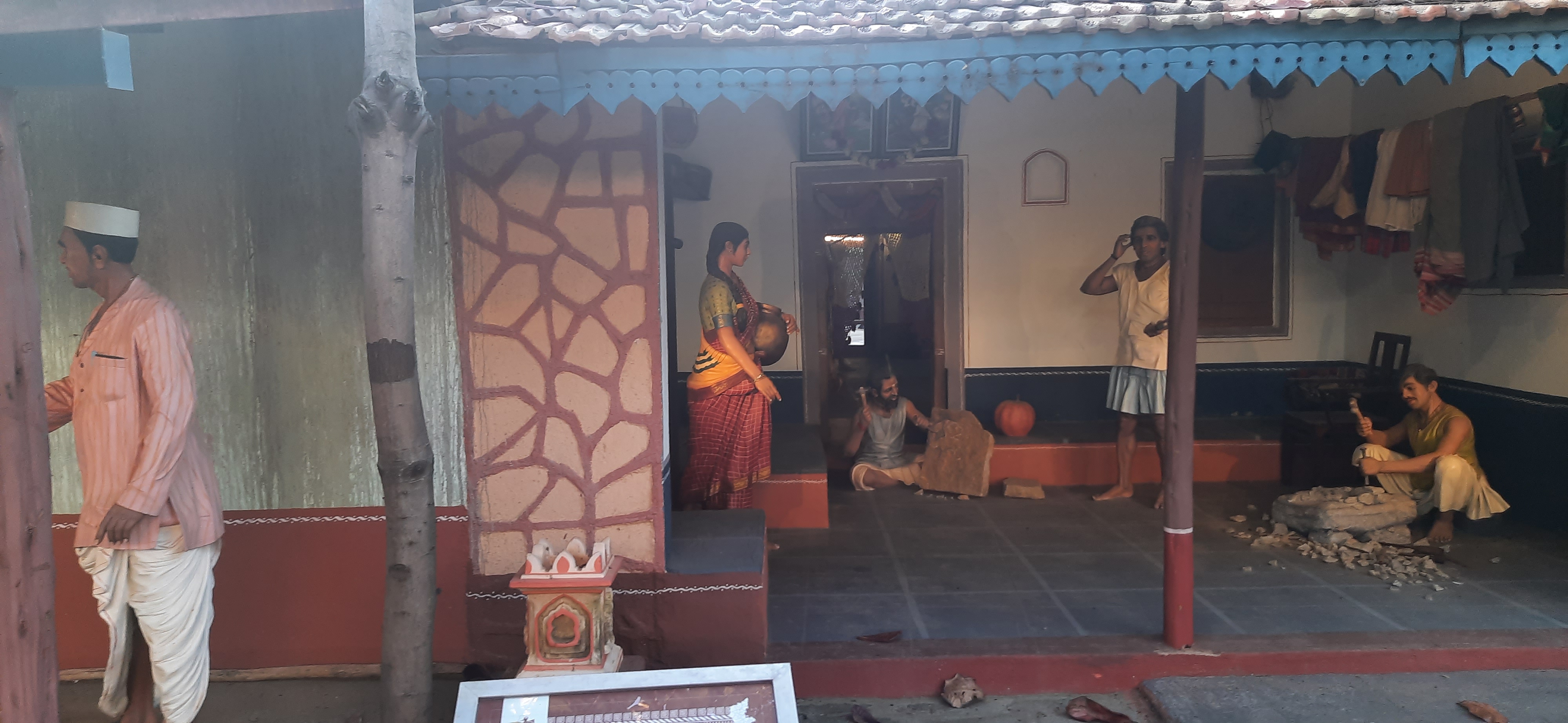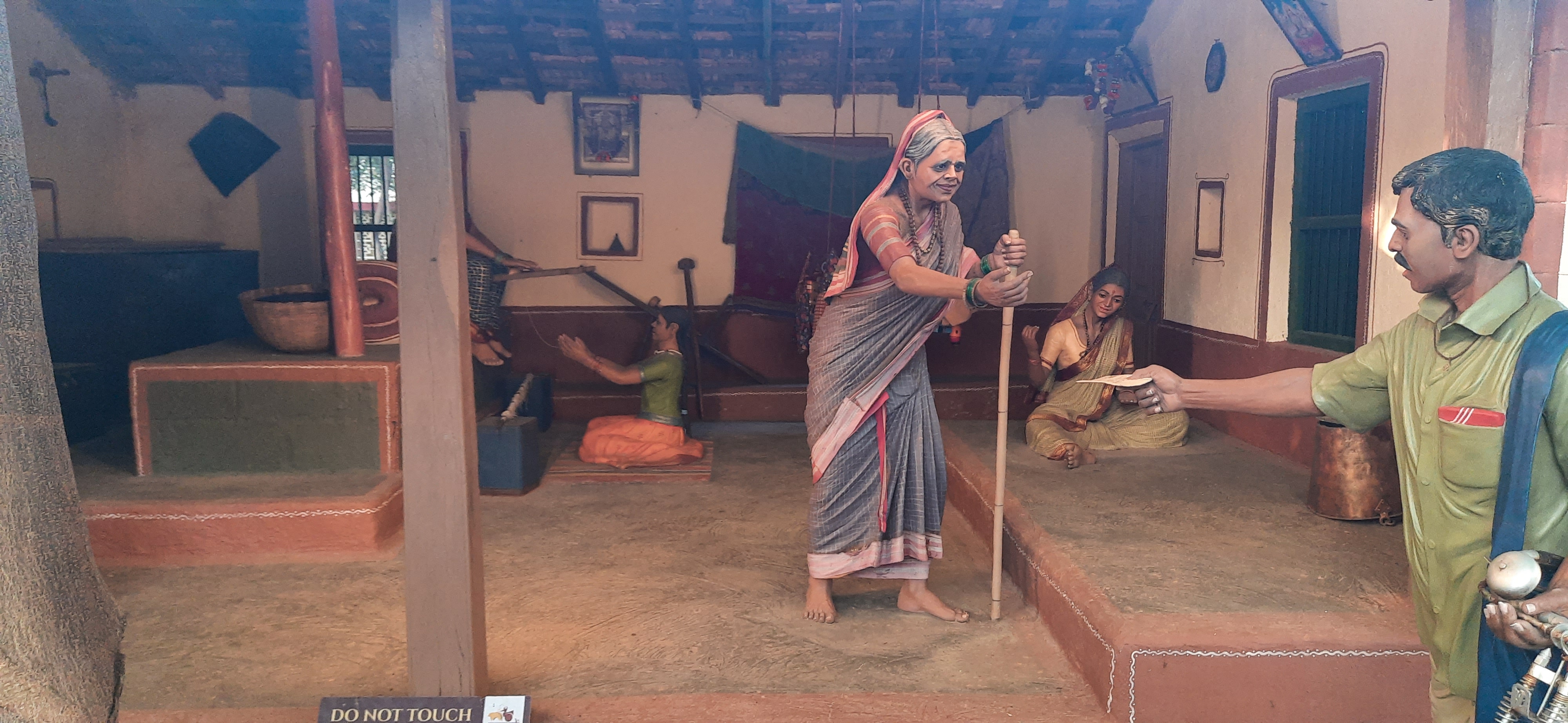 What is so special about this model village, you may wonder. A visit to this place will give you a glimpse to village life  and how the villages function. It is a close to reality sculptural journey with more than 1000 sculptures, into the cultural heritage of Karnataka's villages. You can see various depictions of village life like siblings playing in a house, classes conducted in a village school, the role of domestic animals in the life of villagers, how the letters are delivered by a postman, how a panchayat works, and home scenes from a regular day in a village. It is a great place to take your city born children to know about the village life. Apart from this, they can also enjoy live pottery and mehendi.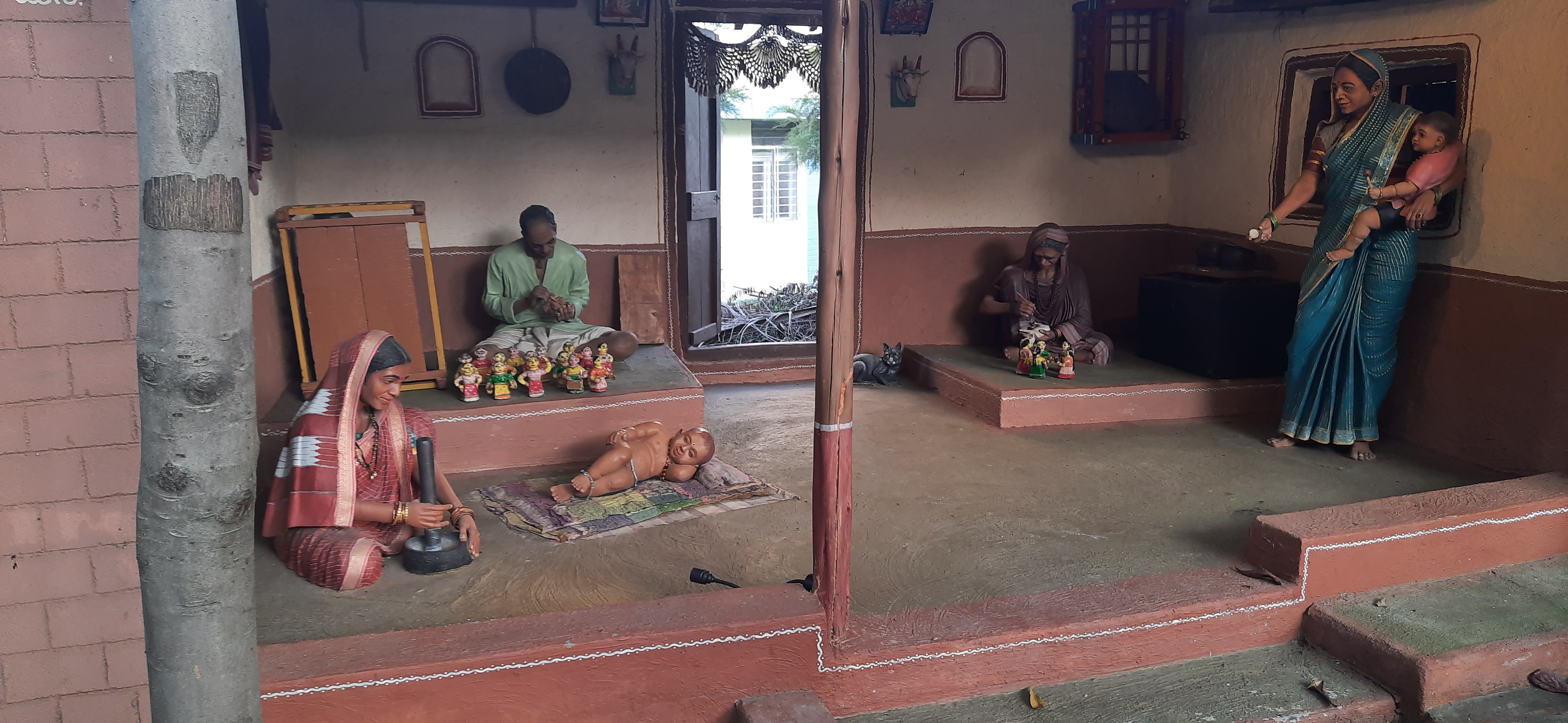 They also have a vegetarian restaurant where you can get various types of village food.
There is also a gift shop where you can buy some village stuff such as pure honey, ghee, coconut oil, soap, papads and more items. 
This place is like a statue museum with stations arranged in series that depicts various themes in a typical village life. 
Admission fee for adults –
Rs.150/- on weekdays, and Rs.200/- on Saturdays, Sundays & Govt holidays.
For children  (3 to 14 years) – Rs.100/-
Please watch this video.
For more information - Rangoli Gardens