The Laughter Club
by Nuggehalli Pankaja
(Bangalore, India)
"If music is considered the language of gods, laughter should be considered as the language of man," said my friend known as the Plato of our locality- "All the riches of the world are sheer waste if there is no laughter in one's life!"


To drive home his point, he began letting forth many quotes stored in his computer–brain "Listen, Laughter a day keepth the doctor away, Surely you have heard it said?"
Having emphasized his point, looked at me expectantly.
Perhaps my face was expressionless, for he tried another—
"A merry heart doth good like tonic."
I smiled..
Encouraged, he tried another, this time from no less a person than Byron, the great poet!
"Always laugh when you can, it is cheap medicine!".
I laughed, realizing that Byron wanted me to laugh.
"Yes, Byron will be pleased"- He affirmed- "He may come in your dreams today, and inspire you to pen a wonderful poem-on laughter…. Nobody has written poems on that subject…..begin like this,' 'Oh Laughter, thou has the power to make even the ugly beautiful, erase lines of age to appearance youthful, dispel fright by melting stress in streets, and pollution of personalities at home and hearth. Oh Laughter!"
I gazed at him spell-bound; If laughter can make this down-to earth man a poet, why, I can become a Shakespeare with my innate gift!
So, decided to join the magical Laughter Club the very next day. It was just around the
corner with all the old men of the area publicizing it by their regular running
race in front of our flats, heralding their arrival with various types of laughter
branded as 'Chinese,Japanese,Mongolese, Australian, American,' etc.
"Mine should be typically Indian"- I decided- "I should speak through my laughter".
Yes, but the problem was this. I had to be there early morning, and early morning was my inspiration-time for writing! Writing was more important to me than laughing.
He sighed at his inability to change me, then hit upon another brilliant idea –
"How about enrolling your wife to the noon-club just a stone's through away?" He needled- "Look at her, is she the same girl you married? That same sprightly girl?"
" My mother, she is the dominating sort"--- Forthwith, I poured out what all I had observed.
"Personality pollution," He decided, and convinced me to enroll her in
that Club.
Was that that easy?
"Crying and laughing comes from birth. It is everyone's birth-right, my son!"
As such, should one go to a club to learn? That too from a stranger? Never heard of such rubbish! In our days, we all used to laugh-cry-fight, all the time, but nowadays nobody seems to have time even to ask a single welfare question! Only the T.V and mobile phones do all the talking!"- As expected, the majordomo of our home protested, but had to give in when I stood my ground.
It was a good idea, for the outing brought back the old glow to dear wife's cheeks, former sparkle to her eyes, and more importantly, the old laughter!
"She is always laughing, I don't like it." Her stiff-faced mother-in-law complained, and chided her.
The daughter-in-law didn't flinch as before, but laughed all the more, and loudly too! This infuriated mama to no extent; Did it end there? Daughter-in-law commenced asserting herself gently.
My friend was right-her subjugated personality had resurfaced! Sure, I liked it, but
certainly not my mother. "I think they are conducting some witch-craft over there!" She declared, "They have transformed my docile daughter-in-law into a demon!"
"Stuff and nonsense! Why don't you go and see for yourself?" I challenged.
That was my undoing.
Deciding to give the wizard of the club a piece of her mind, the lady sallied forth.
"She left like Mahakali, returned as Mahalakshmi!"
Lol! My stern-faced mother also laughs……now! Both mother-in-law and daughter-in-law laugh and laugh and laugh, as though practicing for a competition……and hurry to the club, leaving me alone to attend to-'doorbell, telephone-calls, maid-servant, and of course, children when they return from school………………….
Excuse me, did I hear you laugh?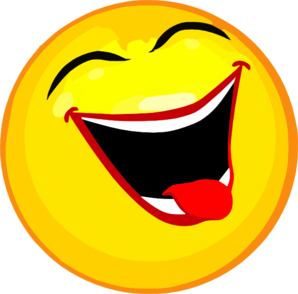 -