The Struggle of a Daughter
by Deepika
(Delhi, India)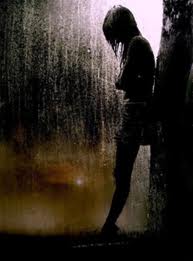 Well..Where should I start from? In today's world, specially in India, even now people think that being born as a daughter is a crime. They tend to forget that girls also take birth from the same womb from which boys take birth. Then why are boys and girls differentiated so much?

My story is related to something that I mentioned above. A story of a girl who was brought up with love and care by her parents. Priya, a really pampered girl, and the apple of her parents' eyes, had grown up into a fine young girl ready for marriage. One never knows how time flies and when you outgrow your childhood and are ready to shoulder all the responsibilities of adulthood.

Priya insisted on a love marriage and her parents agreed to it saying they could do anything for her. Her father fought with their family just to convince them for the marriage and after a lot of persuasion, they agreed for Priya's marriage.

Soon, it was time for Priya's engagement. All her happy moments flashed before her,but what she experienced afterwards was shocking. Her mother in law started demanding various things but she couldn't tell about these demands to her parents. She felt shy to ask her parents to fulfill the demands and somehow nanaged to arrange it on her own. She then told her fiance about these demands, but he simply showed no interest and told her that he would talk to his mother. Believing him, Priya started getting prepared for her marriage.

Priya was experiencing a lot of emotions and there were tears in her eyes when leaving for husband's house from her parents' home. But this is the truth of life that every daughter has to face.

Right after 4 days of her marriage, a new demand was kept in front of her. She felt shy to ask her parents to fulfill the latest demand, and hence managed to arrange it on her own.

Her mother in law used to continuously find faults in her, but Priya continued to remain silent because hers was a love marriage. She thought she couldn't go back to her father's house since she didn't want him to be let down in front of his family with whom he had argued regarding her marriage. She was beaten up, but still she kept silent. The poor girl trusted her love who promised her before marriage that he would take care of all her things and will make sure that it won't be repeated.

She kept on telling him her pain, and in return he used to tell her, "I am with you only my love, don't you worry," but these were mere words and not the reality.

And a day came when she was slapped by her husband just because she asked him to tell his mother not to insult her parents. Wow! A daughter in our country doesn't even have the right to protect her parents? A daughter in our country keeps on tolerating things just for the sake of her family's respect. But the in-laws? They have never understand the pain of a girl who leaves her house and her parents with whom she has lived from when she was born just to start a new life with her husband in a new family!!

What does the girl get in return? Pain! This is what Priya also got, but still she was living with her husband's family, just to protect her parents. She used to cry, but wouldn't tell her father. The love between a father and a daughter was so precious that she opted to sit quiet rather than give pain to her loving father!

How I wish every family and mother-in-law treat the daughter-in - law as their own daughter, and stop troubling her, and love her instead! Is it not possible, or is it too difficult?

This is because the mother-in-law herself is the daughter of another family.

Please share your comments if you like my story.


***