This Life is Just
by Nibedit Nahak
(Berhampur, Orissa, India)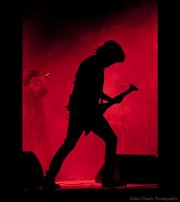 This life is just
An ever heard song before.
Have to sing, whether
Your voice matches
Or not anymore.
Being, in the song,
You may get it ever.
Again, you remember.

This life is just
An ever passed road before.
Have to walk, whether
You have company
Or nobody more.
On the way,
Again another
Joins you forever.

Don't know, for whom
For why, am singing,
Some swims in my accent-river,
And some even
Doesn't attend anymore.
In the midst of my timbre,
Perhaps
Someone's address is there.
But when, ask myself
"Don't know", backs in answer.


This life is just
An ever played game before.
Have to play, even if
About to lose, you are.
Who else knows
Over the failure
Your awaited win may come
Whenever, wherever.

Am totally unaware,
How and where, I
Will be in future.
Don't know, who'll love
Else may pass me over.
Some songs are there
Those I can't remember
And some can't ignore.
But, feels as if new
Even if, it's very older.

This life is just
An ever seen flower.
Have to bloom, whether
Has smell, else nothing more.
With the breeze like
Intimation of the spring
It spreads its aroma,
(Smiles, makes smile other).