Custom Search
IWW eJournal October 2013
iww eJournal 2013- Issue No.22, October 2013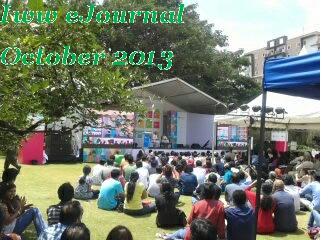 (Bangalore Lit.Fest )
A warm welcome to the 22nd issue of iww ejournal. 
We extend a hearty welcome to our new writers and the regular writers of iww ejournal. The new writers of this month are Maniparna, Suprita, Ritu, Manohar and Gopalakrishnan.  Please remember to subscribe to our Newsletter, and like the face book page, if you have not done so.  
After the heavy monsoon rains, October is here which is an exuberant time in India. Some grand festivals like Dussehra, Durga Pooja, Navratri and Karwa Chaut are celebrated during this month. 
Happy reading!
Editorial Team
Contents of this Issue
Short Stories
Dangerous Liaison - Part III (Concluded) - By Khurshid Khoree
Confession of a Housewife - By Suprita
Revelation of Half Truth - By Manohar Naidu
Poems
Every man is Icarus (Sonnet) - By Priyaa Trippayar Sahasranaman
Silenced - By Nithya Mariam John
The Reverie - By Maniparna Sengupta Majumder
Request of Oldage - By Nuggehalli Pankaja
Journey - By Maniparna Sengupta Majumder
Perspective
Maternity Matters - By Pushpa Raghuram 
A soft Answer turnth Away Wrath - By Nuggehalli Pankaja
Dotting the i's and Crossing the t's - By Vimala Ramu
And you thought I never doped? -  By Jutismita Hazarika 
As You Say
The Solution - By KP Gopalakrishnan
A Memorable Experience - Bangalore Literature Festival
Serial Novels
Mysterious Disappearances -Chapter 15
Teenager's Anguish - Chapter 9
Book Reviews 
Runaway Widow by Eva Bell - A Review 
Fly on the wall and other stories by Shubha Sarma - A Review