Custom Search
IWW eJournal February 2012
iww eJournal 2012- Issue No.2, February 2012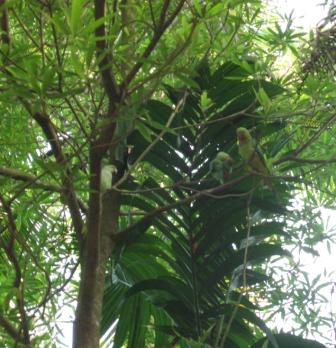 Welcome to the second issue of the iww e-journal.
The magazine is two months old now. We are fortunate and happy to say that the very first issue of the journal has received overwhelming response by way of readership, comments, interactions on the site and appreciation.
The e-zine was conceptualized with a view to presenting a compact forum replete with varied forms of creative and thought provoking write ups – poems, articles, blogs, short stories, book reviews. From the initial response, we infer that we have been successful in our presentation. However, our aspirations soar high buoyed by our recent achievements. We wish to scale greater heights.
The iww portal is always on the lookout for new writers and contributors – fresh thoughts, novel ideas, distinctive ideologies and diverse penning styles. Though, it is primarily a literary outlet for Indian women, yet we are open to showcasing talents of our male co-writers as well. In keeping with our motto, we include, in this issue, a short essay by Shri Jitendra Mathur, under the Section "As You Say". We also extend a warm welcome to our new story tellers – Malavika, Shatakshi,Shraddha and Shefali. You can read them under the "Short Story" and "Poem" Sections.
But most of all, we have a lot more expectations from you – our readers. We are greedy of your continued support and eager to know your views about our site offerings. So do not hesitate to post your comments and interact with our writers. It is the collaborative interchanges between the writers and the readers that pave the way for stronger eclectic ties and improved, constructive and evocative creations.
Happy Reading!
Editorial Team
___________________________________________________________
Contents of this issue
Poems
Vacant life this monsoon - by Sneha Subramanyan Kanta 

Diary of A Broken Heart - By Shefali 

..A Gift of Life - By Maria Isabel Cecilia Pascual 

Amritsar Diaries - by Sneha Subramanyan Kanta 

At the Graveyard - By Sahil.M.Beg 

Short Stories
Off with the Fetters - By Eva Bell 

Not Just a Phone Call Away - by Malavika Roy Singh
The Agony of Win - by Malavika Roy Singh
One and Half Years - by Gitanjali Maria
Black and Dull Slate - by Shatakshi Anand
Small Town Adventures - by Safia.A.Rehman
Stories for Children
Ramu's Grandmother - By Shraddha Gupta
Perspective
Mars vs Venus - By Vimala Ramu 

As You Say
Bleeding City - By Sneha Subramanian Kanta 

Sentiments - By Jitendra Mathur 

..And Why is It So? - by Geetashree Chatterjee 

Those well meaning people !! - by Lakshmi M Bhat 

Health 

Halitosis - Bad Breath - By Dr.Eva Bell
Serial Novel
Where Peacocks Fly - Chapter 22 - By Prema Sastri
Photo of the month (Badami Cave Temple)