Custom Search
iww eJournal May 2013
iww eJournal 2013- Issue No.17,  May 2013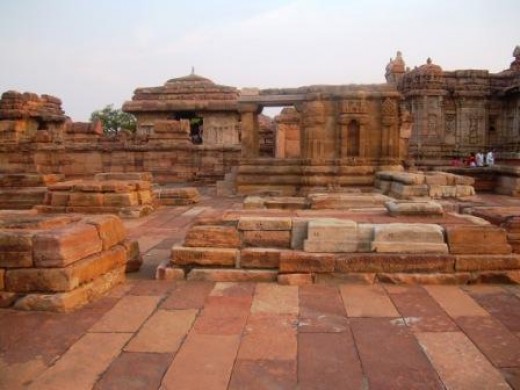 (Photo by Lakshmi - Pattadakkal )

A warm welcome to all!! IWW May 2013 issue is here.
This issue, as usual, comes to you with many interesting work of our writers. (This month too we had 5 new writers.) Hope you will enjoy reading each one of them, and don't forget to leave a comment, with your name. 
We had to reject a few submissions this month as they did not meet our writing criteria, and some of them have been kept aside to include in forthcoming ejournals (within 2 months), owing to lack of space. We urge you check your writing before submission for its proper editing and formatting. 
We are delighted to share a good news with you. We are growing month after month, and more than 50,000 pages of IWW were read in the month of April 2013 alone, which means that many of your stories/poems/articles are read by several people, around the globe.  
We are planning to announce a new feature at IWW. When it is ready we will send it through the IWW ezine.
Keep writing and happy reading.
Editorial Team
Poems
Shadow by the Door – By Nuggehalli Pankaja
Scared for Life – By Shietal Ramesh
The Unique Sojourn – By Sriram
Truth is Ugly – By Anita Belagodu
This is my mind – Parimala Rao
 -----------
Short stories
The Birthday – By Muniza Tariq
A Meeting of the Artists – By Keviv
 --------------
Children's Stories
Happiness Vs Wealth - By Lakshmi Menon

 ------------
Perspective
The Remote Ethics – By Vimala Ramu
Advertisement Marriages – By Nuggehalli Pankaja
Movie Matters – Pushpa Raghuram
-------------------

Serial Novels
Murder Most Foul – Chapter 7 – By Bala
Mysterious Disappearances – Chapter 5  - By Nirupama Akella
---------------------

Travelogues
A Fabulous Day at Edinburgh - By Lakshmi Menon

----------------

Recipes
Coconut Pachadi –  By Priya Darshini
Curry Leaf Chutney -  By Pallavi Padhye
 -----------------